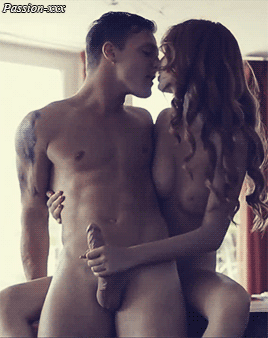 I've always been a kid at heart. Even today at the age of 24, I still occasionally wear my hair in pigtails, I still suck my thumb when I sleep, and I love to wear short schoolgirl skirts with white cotton panties. I never really got the hang of high heels; I mainly wear white tennis shoes. Instead of a purse, I carry a backpack shaped like some fuzzy animal. Most of all, when it comes to sex, I totally get off on playing the innocent little girl.
I am a fulltime college student, bisexual, long blonde hair with an angelic face. I stand at about 5'7″ with big green eyes and luscious lips. Unlike a little girl, however, I have been blessed with a classic hourglass figure including 36D breasts. I attract men and women with my bubbly personality and cock-hardening cleavage.
I met my newest lover, a 23-year old girl named Christina, in chemistry class. We were lab partners without a clue as how to work those equations! After a few nights hitting the books at my place, we were inseparable.
Christina is gorgeous; I was immediately attracted to her. She has shoulder-length cinnamon-colored hair with highlights, lovely bronzed skin thanks to her Latin background, and mouth-watering 36C tits.
Christina, like me, enjoys acting like a whining little brat around men. It may sound annoying, but you wouldn't believe the way guys respond to a pouting cutie; they respond with huge throbbing erections!
For example, just last month Christina and I were getting upset during our chemistry laboratory class. Everything was so confusing! In addition, our professor Mr. Davis (he preferred this prefix to "Dr."), was moving so quickly, we could not keep up. Both of us pouted and whined all through class until Mr. Davis suggested we stay after class instead of delaying the whole lecture.
I was wearing a skin-tight white blouse that showed ample cleavage, and a short plaid skirt perpetually riding up. Christina looked quite fetching in a pink girlie T-shirt which showed off her sexy tummy, and a pair of tight denim cut-offs that barely covered her ass. She was chewing a big wad of pink bubble gum, smacking it incessantly.
Let me describe Mr. Davis. What a hunk! He is about 35 years old, with adorable glasses, a crew cut, and big blue eyes. He is rather shy but has a deep voice. He is extremely intelligent, and his body has an extraordinary build. Both Christina and I had been itching to get inside his pants all semester!
"You girls are sure causing problems in my class," he said with a shy grin. "Look at you, you look as if you still belong in high school and you act like spoiled little girls!"
Christina glanced at the bulge in the front of his slacks and slightly licked her lips. I had noticed too, my pussy was already throbbing for something nice and hard to fill it up. It was time for Christina and me to do what we do best.
"I should kick you both out of my class; you don't have the interest or the maturity," Mr. Davis warned, holding a book to cover his noticeable hard-on.
I went to work, "Oh professor, please don't take such extreme measures!" Looking him in the eye, I batted my lashes and leaned my shoulders forward to expose more of my milky white tits.
"Mr. Daaaaavis," Christina's whine matched the tone of mine. She looked at him with those big brown eyes and quivered her bottom lip as if she would bawl at any second. "It's just that we don't understand thermodynamics and all these new equations. We both have tried to get tutors but all the free tutors are full up; there's no availability this late in the semester!"
"See? Nobody wants us, Mr. Davis," I pouted my lips at him. "And Beylikdüzü escort now you don't want us either." I twirled my hair around my pinkie finger.
Mr. Davis cleared his throat nervously and glanced around the room. He knew he was the last lecturer of the day, nobody would interrupt them now. He proceeded, "It's not that I don't want you two…ah… I do… want… er, well, it's just you two need some sort of discipline. I can't have you interrupting my class like that again. I'm serious here."
"How's about a spanking then?" Christina suggested. I froze thinking she had spoken too soon; although a spanking would be an excellent idea. Christina arched her back and rubbed her meaty thighs together. I could tell her juices were flowing. Mine were.
Mr. Davis just stared at her for a moment as if he didn't believe what he was hearing. "Um, wouldn't you think that would be… ah…too personal and perhaps unprofessional?" A fine layer of sweat now lined his brow.
"Well, we wouldn't tell anyone. It would be our little secret, Mr. Davis," I said with my cutest smile. He knew what we were propositioning. Like I said, he was an intelligent man.
"Well… well… alright," he agreed.
"Me first!" Christina bounced over to him. He accidentally dropped the book with a slam, probably hoping to wakeup from this dream. But it was too late, he was a goner.
Christina batted her lashes at him and after he sat down on the desk, she climbed over his knee. I skipped over and locked the door, and then I dimmed the lights. I turned around just in time to see Christina pull out her huge wad of gum and place it under the desktop.
"Just for that your gorgeous fanny will receive twice as many love taps, you little brat," Mr. Davis smiled. He pushed his glasses up on his nose and began.
The first few pats were light on her rear. He had Christina cooing and moaning softly as he stroked-slapped her cunt through the thin denim. He caressed her cheeks and ran his thick fingers up and down her silky legs. Then he spanked her hard once and she gasped, but continued to moan as he rubbed the pain away.
It went on like this for a few minutes, Mr. Davis glancing up at me every couple seconds. It was really turning me on watching my friend get spanked. I started to caress my heavy breasts and slowly moved my hand down to cup my mound. I found my clit under my panties and rubbed it, just as Mr. Davis eased a finger into Christina's pussy. He was pushing aside the small denim strip of her shorts and sinking a finger into her juicy hole. She moaned louder, and squealed as he spanked one cheek with the other hand.
"My turn now", I demanded. My body couldn't take anymore teasing! I needed some touching, fondling, and caressing. Reluctantly, Christina crawled off Mr. Davis' lap. She straightened up and then leaned forward to give him a nice long kiss. He grabbed her ass with both hands and pulled her to him. I could see her hand rubbing against his crotch. That did it; I was feeling very left out!
"What about meeeee?" I wailed pathetically.
"Don't whine at me you little vixen," Mr. Davis chuckled, "There is plenty of me to go around." By the look on Christina's face as she grasped his bulge, I believed him.
Christina took a seat in Mr. Davis' chair and removed her shirt and bra. I slowly walked over to her and gently tweaked her nipples as I whispered in her ear, "This is how we can get a passing grade in this class!" She winked and me and giggled, then gave me a quick kiss before I walked over to Mr. Davis to receive my punishment.
He had the look of pure lust on his face after watching the Beylikdüzü escort two of us kiss. It didn't look like his slacks could contain his huge boner for much longer. I lifted my shirt over my head and unclasped my bra. My large tits bounced around as I freed them, riding high on my chest, the nipples hard and ready. I blushed at him as he stared at me in awe, practically drooling.
"Janie, darling, you have beautiful tits," he said. "Now come here and get your spanking."
I slowly straddled his knee, trying to get comfortable with a rock hard object poking me in the belly. He gave me a quick caress all over before pulling up my skirt to expose my white cotton panties. A line of wetness could be seen on the crotch. His rough hands, still covered with chalk, rubbed my ass cheeks. I couldn't help but cry out in pleasure. He gave me a couple of love taps on my swollen cunt lips, and every minute my panties became more and more soaked.
I was moaning and grinding my clit against his leg when he really let me have it and spanked me hard. I grit my teeth as Mr. Davis delivered a good hard spanking until my white ass burned bright red.
Glancing up, I noticed that Christina had removed her shorts and had her fingers buried deep in her pussy. That threw me over the edge and I begged Mr. Davis to finger-fuck me good and hard.
He didn't need to be asked twice. Ripping my panties down, he lubed a middle finger with his mouth and slid it easily up my cunt. I squealed and shook my ass invitingly, asking for more. With two fingers up my hole, I clutched the side of the desk and groaned in ecstasy. He positioned his fingers like a hook and touched deep inside me, making me come quickly. He pulled them out to taste my honey which dripped all down my crack and soaked his slacks. Mr. Davis didn't seem to care about that though. His eyes were glazed and so were mine.
I slowly climbed off Mr. Davis and stripped off my panties. Christina came over to kiss me. I could still taste the flavor of her bubble gum, mixed with something else. Ah yes, she had been tasting her own pussy while she watched me get spanked. That filthy slut! I could tell she was very excited, as she trembled with anticipation.
We both helped Mr. Davis out of his suit, kissing and stroking every inch of him that became naked. I sucked on his hard little nipples as he pawed at my thick butt. Christina got my attention and pointed to a large tattoo on his upper arm, suggestive of his wild early adulthood. I crawled up on the large mahogany desk with Mr. Davis so he could enjoy my breasts. Pushing them together for him, I squealed in delight at the talent of his tongue.
I let Christina have his cock first; she is so impatient! She unzipped his fly and pulled out his large cock. We both cooed at it in unison. He was at least 8″ and very thick. I just watched as she expertly gave him a blow job.
Mr. Davis found my cunt and pushed his fingers inside me. Watching his dick disappear and reappear as he thrust into Christina's mouth was too much for me. I could feel another orgasm coming on as he hit my G-spot with his probing digits. I began to orgasm a second time. Mr. Davis watched my tits slap together and grunted loudly as Christina wiped away a gob of pre-cum that dripped from his cock's eye.
"Oh fuck, yeah!" he moaned. By now my pussy was gushing and my juices ran down Mr. Davis' arm. I hummed and bucked my hips against him, standing up on the desk over him so he could see what his fingers had done to me. He gladly tasted my pussy, licked his fingers feverishly, and grabbed Christina's ponytail.
"Back off, Babe, Escort Beylikdüzü or I'm gonna come!" He panted. Christina released his dick from her suctioning lips, turned around, and stuck her but out at him. He got to his feet, walked around and pushed down on her shoulders so her angle was just right. He slipped his cock into her slit with one stroke. Mr. Davis just held it there for a second, grinding deep with his hands on her hips.
I climbed down and knelt under them so I could get a close-up view of the action. Christina's pussy was stretched to the max. Her beautifully dark lips splayed open and her dusky rose-colored clit stuck out at me. I just watched, mesmerized by that glistening button.
Christina's wails broke my trance, so I placed my lips on her clit. The angle at which she was bent allowed me to suck her clit without getting in the way, although Mr. Davis' balls slapped the underside of my chin with every thrust.
We fucked her like this until she whimpered something incoherent, and as she came two amazing things happened. First, Mr. Davis pressed a thumb into her tight ass making her grunt like a real whore. Second, her juices somehow leaked around the impossibly tight fit his cock made, and oozed into my mouth. Between the incredibly sexy sounds she was making and the licks I gave her all around their connection, I was feeling dizzy with lust.
Mr. Davis felt it too as he hammered into her. His grip was so tight on her fleshy hips, I wondered if it was painful. But she just kept groaning, "Fuck me, fuck me, fuck me!" over and over. Finally, just as I wondered if Christina would pass out, Mr. Davis shot a load right up her cunt. He pulled out on the third convulsion, spraying two ribbons on her ass. The goo ran down her crack and some even dripped onto my tits.
As she stood, Christina's pussy flexed and a long stream of semen ran down her inner thigh. It ran all the way down to pool at her lacey white socks. I helped to clean her up, but I was so aroused, even after two orgasms! I watched Mr. Davis to see if he was spent, but he seemed like in a few minutes he could go again!
He lied down on the desk and let Christina and I lick him clean of cum and pussy juice. We double-teamed him until his cock sprouted to life again. Christina looked incredibly sexy, her make-up slightly smudged and her hair falling out of its ponytail. We kissed each other around his cock.
Then it was my turn, finally, for some dick. I straddled his dick and sank down until all of his cock was buried deep inside me. We both moaned in synchronicity. Slowly, I began to fuck him harder. As I bounced, he held my waist and Christina rubbed his balls. He pulled me down hard with each thrust and at the same time pushed his hips up off the desk.
"Oh yeah, Baby, fuck me like that!" I urged. His cock touched me so deep, I thought I would explode. The tingling in my clit was accompanied by a pressure deep in my cunt. The pressure kept building until I let loose a gushing orgasm.
Now, I have ejaculated before, but not like this. His whole stomach was coated in girlie cum. Christina just urged me on, "Yeah, Honey, let it go! Cover him with that sweet juice!" Her sexy voice just added to it all. I was breathing hard, feeling like a total slut and loving it!
All that wetness really excited Mr. Davis. He pulled me forward, grabbed me by the pigtails, and came deep inside me. I actually felt my pussy get wetter. When he was done, I slithered off of him. I just watched with a permanent grin on my face as Christina licked his dick, balls, and belly.
Needless to say, we both got A's in Mr. Davis' chemistry class. But don't get the wrong impression; we earned those grades fair and square. In fact, we understood all of Mr. Davis' lectures, right down to every last formula. We just needed a reason to get held after class for a good spanking. Sometimes it helps playing dumb.