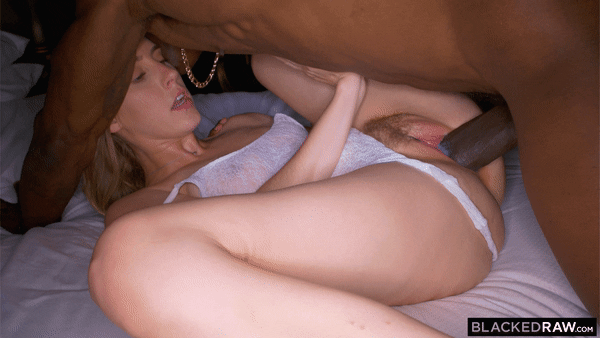 Prologue
I became involved with the "Feminist Movement For Change" (FMFC), a movement led by some older women, "The Vixens", thru a member called Alisha, whom I met at a protest rally organized the FMFC, on a hot summer's day. What ignited my interest was the 10 minute display of bare breasts by the women. And holy shit, they did look good, firm, succulent on those older women! The Manifesto of their movement reads in part:
"We Intend to replace male-defined sexuality with female defined one, which is both sexual liberation and sexual license; the state of being free from sexual mores or inhibitions that we consider restrictive.
A truly sexually liberated woman denounces societal expectations and norms of "Proper" womanly behavior and advocates openness in sexuality. A liberated woman decides when, where and with whom she wants to have sex, and she most certainly does not have to be married or even in a relationship to get her kicks."
I was sold on all their objectives and joined most of their subsequent protests and rallies, becoming acquainted with the women aged between 52 and 60 years…These women aim to find ways of transcending the cultural constraints which seem to limit their actions and self-esteem as older women, as well as the intensity of their sexual desires and their ability to delight in it.
They all celebrate their sexuality with joyous enthusiasm and appreciation. Unquestionably, contemporary older women are increasingly revealing their deep sensuality and passion and many are expressing their eroticism and sexuality in diverse creative ways.
I am Faris Aziz, an intrepid explorer in the fascinating world of sexually liberated women, among other things. Close friends call me Faz. It was indeed fascinating and liberating to be part of their revolt. Some of the women whose company I truly enjoyed and fucked several times are:
Intellectual Sensualist
Alisha and I hit it off rather well; the attraction between us was mutual. Her face was both angelic and sensual; her body gently shaped, curvy and lithe.. Her suntanned skin glowed in the sunlight. Her shoulder length hair was black, curly and lustrous with grey highlights. Her eyes were dark brown, warm and friendly. I discovered quickly that we had a lot in common and a lot to talk and laugh about.
Alisha came over to my place rather expectedly in the early afternoon the next day bearing gifts. A bottle of very old scotch and a copy of her just published book, "Breaking Silence", a collection of essays on The Sensual Woman. I christened her the Intellectual Sensualist…Her paisley smock peasant dress was so appealing and the jiggle of her ass suggested she wore nothing underneath. She looked very hot for a 52 year old.
Meanwhile my eyes devoured Alisha's firm body outlined in her dress. Her bra-less breasts moving easily against the floral print as she moved about. Her eyes were smoky with desire. I remembered an old adage: "The only way to meet a special woman is thru Fate". And Fate was with me that day.
I told Alisha that I'd love to fuck her. But I hate fast, furtive lovemaking. I want it to go slow, gently, to be stretched out for as long as we could stand it. But most of all I wanted her to truly enjoy it and I would make her body explode with orgasms, until she dissolved in a pool of ecstasy. She began to pant, her eyes glazed over. She was on a plateau of expectation.
As she refilled my glass, I slipped my hand under her dress and encountered a very hairy, very wet cunt. I pulled Alisha onto my lap and we kissed while I stroked her breasts, her clitoris for a long time. She began to tremble and I knew it was time to fuck her.
"Oh Faris, what a big beautiful cock you have and so fucking hard" she murmured, stroking my rampant cock.
She lay naked on the bed, on her back her thighs spread her knees raised. I climbed in between her legs and slowly rubbed my cock head thru her thick, soggy hairs up and down her vulva, touching the wet, hot meat of her big clitoris. Her clear fluids ran thickly along the inner labia and gave off a rich, intoxicating patchouli-scented odor. Stroking my dick up and down her cunt, eliciting whimpering sobs from her. She moaned as I drove into her, pounding her with firm circular motion. Her cunt was delightfully tight. Our bodies glistened with sweat. The bed creaked under our weight.
"This is some really tight pussy" I said to her, feeling the tight grip of her twat.
I felt the heat from her cunt, so hot and wet with liquid against my cock. Streams of desire rushed thru us, she held me tight. My cock rolled around in her cunt, feeling the warmth, the hot currents…Thrusting in and out, juices flowing out of her as I glided in and out. Her pubic hairs were soaking wet. The bed sheets wet with cunt-juice, the sweet smell filled the bedroom, which was bathed in bright sunlight. She clenched hard inside as I thrust steadily. She tossed and moaned under my deep precise thrusts, while I simultaneously sucked hungrily almanbahis at her breasts.
She began to gasp and pant then she gave a long uneven moan of ecstasy and stiffened, her hips jerking upward, shuddering and gulping air in between deep orgasmic shivers…Alisha grunted at the sensation of deep penetration fully embedded inside her cunt, my swollen cock head sweetly grazing her cervix fucking her deep. The sensations were utterly delicious.
She cried out in delight sobbing and moaning, while I crooned my own pleasure which rose in pitch and intensity, in tandem with my heavy thrusts into the greedy exuberance of her dark, wet cunt as it opened and closed around my hard cock, voraciously. The swing of her hips, her ass helped me lose myself in her, totally filling her. "Oh God, that's wonderful" she moaned, over and over. I fucked her and fucked her endlessly.
Alisha screamed in triumph followed by a long wail, consumed by the fires of a powerful orgasm. Her body convulsed, her cunt gushing woman-fluids, effulgent fluid of immortality and inspiration; splashing my groin, belly, while I pumped an enormous amount of semen into her.
By the time I pulled out of her to rest, Alisha was a sodden mass of a lovely older woman, still shaking from the aftermath of her intense orgasms, covered in sweat, tears and abundant juices between her thighs. We fell into a very deep sleep…We were closeted inside for two days drinking, eating, fucking and sleeping. Alisha was amazed by the strength and power of my fucking, my "rare sexual capacity" and how she felt her cunt totally filled with my cock.
@@@
Raunchy Advocate
Her name is Venise, a feisty raunchy, 54 year old Vixen. She is sensual, tempting, alluring, exuding liveliness and femininity. She is frank and steamy, and she swears like a trooper. She is a bold feminist who believes in strong sexual autonomy for women…She displays intense vitality, enthusiasm, and verve for life, with an extraordinary and abundant sexual energy and orgasmic prowess. She is a crusader for positive sexuality, an advocate for unlimited masturbation by women. I was instantly intrigued and fascinated upon meeting her..
"I enjoy nudity very much and I swear a lot…The words fuck, cunt, cock shit, twat dick, pussy, asshole, piss are my staple; but Cunt, What a powerful word and so female, is my choice word for the vagina. Cunt, glorious Cunt, so beautiful! Let us empower the Cunt and Clitoris!!" Venise said to me over lunch.
"Would you like to see my cunt?" she asked grinning.
"Sure I'd love to" I said smiling…She promptly pulled up he short denim skirt to reveal a full, shaved pussy right there in the restaurant!. She pulled apart her labia, exposing her excited clitoris, to further entice me.
"My cunt is always soaking wet. I am constantly horny and in need to have new and hot sexual adventures and experiences…I am also multi-orgasmic and can cum many times over; I truly believe that I was born to be fucked, constantly" she said looking deep into my eyes.
That did it. "Let's go to my place" I said, my cock getting hard in my pants.
"No my place is closer" she said.
"Your fragrance makes my cunt very wet and achy" said Venise as I undressed her. The bed was soft, the fresh linen sheets pulled tight. I told her she was beautiful.
"Please fuck me now" she whispered squirming on the bed…I entered her, pushing all of my dick inside. She started to come almost immediately. Surprised, I stopped moving inside her.
"Please don't stop, I'll go crazy if I don't finish coming" she said, writhing under me…I stayed still while my cock throbbed mightily inside her cunt. Her orgasm went on and on; she seemed unable to stop. After a while I began to fuck her in earnest while she continued to come, her body shaking. Then she became still after her tremors subsided.
Venise got on top of me, her soft breasts and firm nipples rubbing against my flesh; her soft smooth skin. She kissed me on the lips and licked my ear. My cock was rock hard and blood long. Her strong hands explored my body tenderly, finally resting between my legs where they found and grasped my big, hard erection. "O Faris, it's so big and hard" she whispered. She took my cock and rubbed the head against her wet and open vulva. Her cunt dripped juices copiously.
She maneuvered her body onto my dick inserting it into her wet opening and pushing down until I was all the way up her pussy…She was deliciously wet. She began to rotate on my cock cooing, "Oh, it feels so good" she whispered as she rocked her hips.
Venise moved on me, in circles, pushing, sliding, grinding giving me enormous pleasure. Her cunt was soaking wet. I buried my face in her breasts as waves crashed and broke around us. The room was removed from the world, we were floating, fucking, swimming and flying together. The pleasure was so intense. She came again fiercely, shrieking, clutching me tightly, her cunt squeezing, clenching my cock in spasms.
I almanbahis giriş rolled her onto her back after a while and began to fuck her, slow and steady with practiced control. Her eyes were closed, her breathing heavy.
"I'm going to fuck you slowly and for a long time" I whispered in her ear, moving deeper and deeper into her cunt with each thrust, pushing into her in a rhythmic ebb and flow. I felt her cunt open up to take all of my, cock in. "Oh Faz, Faz" she sobbed.
Venise began to squirm, spreading her legs wider as I cock-stroked her clitoris with a heavy, sliding rhythm for a long time. Our gaze locked, taking a measure of each other. She had become very slick, her odor strong. I played her deliciously elastic cunt, feeling her relax against my cock like a coiled spring, then, clenching in rhythm with my thrusts. A film of sweat covered us both like mist. She moaned and writhed, rising and falling beneath me. I fucked her deeply and slowly for a long time.
Her cunt felt so good, her body moving rhythmically, enjoying what I did to her. She gave me all the room to play in her twat, filled with thick grool that streamed down the crack of her ass to her asshole. She opened like a turgid flower of hot undulating creamy femaleness. I fucked Venise relentlessly.
"O my fucking God!" she screamed, holding my dick inside and squeezing. She was ready to come again, her body trembling. She paused briefly to regain control, urging me to fuck her harder.
"Oh Faris, kill this cunt, why don't you, just kill her" she muttered.
I felt the turmoil building inside me while Venise surrendered to her tremors, coming and coming, clasping me tightly, wrapping her dampened cunt around my hard swollen cock, until I began to dissolve and cried out loudly, pumping my cum into her in torrents…It was a massive orgasm that engulfed us as I exploded forcefully into her, howling like a dog, echoing her mournful, primal cries.
"Stay with me for a while" pleaded Venise and of course I did.
@@@
Slutty Vixen
Her name is Freya, named after the Viking Goddess of lust; a Vixen on the verge of 60 years and a poet of sorts. She is the defacto leader of the movement.
She has a well-toned shapely body; curvy around the hips and ass. Her medium-sized breasts are still buoyant. But the most attractive thing about her are her eyes; a slow burning brown flecked with amber. Her complexion is honey-brown. Her hair a mass of salt and peppery tangles usually fastened haphazardly with a piece of orange yarn. At age 60 she has the look that the Spanish call "Duende"–lots of spirit, lots of darkness–; She always looks like a woman who had just been fucked. She celebrates the Goddess in women.
Some in the movement think she's a "little crazy". I'm convinced she has strange psychic powers and compelling hungers that set her apart. Her vocation has taken her everywhere…Her voice is musical, mesmerizing. She has an aura of erotic magnetism; a body language that proclaims her burning sensuality.
Freya claims to read a lot, including novels with lots of sex in them. She writes long notes in her journal as well as some poetry.
My hormones are in turmoil
My brain cramps
My fertile body is expanding
And in my metamorphosis
My cunt is filled with special semen from a hurricane"
(A poem by Freya)
Freya received me on my visit to her town house at the front door, wearing a short lime-green tunic that barely covered her very hairy pussy. She was smoking a joint and looked high.
Sitting cross-legged on the alpaca rug like a fakir, her breasts hanging loose inside the open tunic, Freya talks about how she likes to get in touch with her body every day as she gets older, between sips of her drink and drags on the joint.
"So, is this what you want?" she asked, spreading her legs, to reveal the most gorgeous cunt I've seen in a long time. It was covered with the densest, most luxuriant and impenetrable forest of hair, some of which spread out onto her inner thighs and upwards to her navel.
"Oh Freya, it's beautiful" I said softly. Her burgundy cunt had me in thrall and could probably keep me mesmerized forever; the symmetrical inner labia, elegant and succulent like a juicy tropical fruit, the erect clitoris very big.
"I bet you've never seen anything like it" she bragged, gazing into my eyes and parting her labia to expose a big, magnificent clitoris, thickly hooded and logy… "Do you think you can handle this pussy, she's a man-eater" she grinned.
"Would you like to find out" I shot back. "My, my, aren't we confident!" she said. Freya had one lovely body.
"I feel so comfortable with you Faris…You're so cool, so easy to talk to. I guess it's my lucky day today" she said.
"No, the luck is all mine, meeting someone like you. So smart, so outspoken, sophisticated, cool" I said.
"Why, thank you Faris. You know, my clitoris is so hard it hurts and my cunt needs some real almanbahis yeni giriş heavy pounding" she said, as she scooped out some clear stringy juice from her pussy.
We are both naked on the alpaca covered with a large beach towel, strewn with pillows. "I like to fuck on the floor" she says, her voice tremulous as she strokes my hard cock, telling me how splendid it is.
I tell her she is beautiful, looking into her searing eyes, which held me calm and still. My fingers caress the salt and peppery hairs on her belly; swirling down divinely into her crotch….Her scent is of salt and jungle. Her eyes moist, her cunt wet, everything soaking and hot; she aches to be filled with my cock.
I run my hands thru her long hair, down her back over her soft ass, kneading…Pressing my hard cock against her crotch, pushing my tongue into her mouth. She is easily aroused, very responsive. I caress her with my hands and my tongue. Her juices begin to flow freely; her pubic hairs long and straight, abundant.
I stroke her languid body with gentle caresses, the hardened nipples of her soft breasts, her clitoris her inner thighs. She is very wet and moaning deeply in her throat as her arousal rose. She continues to moan repeatedly while I suck her cunt fervidly, my face lost in her wet folds and masses of pussy hair. She tastes tart… Finally rushing her to a glorious shuddering orgasm.
Still shuddering, she pleads with me to put my cock inside and fuck her, spreading herself wider for my deep, strong thrusts. Her cunt is deliciously buoyant. She screams wildly every time she comes, spurting cunt cream; five orgasms in all!…Freya uncloaks her sensuality in a lavish fucking that left me in awe. She matches and complements my every move with strength. My cock, huge, strong hard, glided smoothly, deeply inside Freya's cunt, stroking her crevices, her G-spot, her longish, hard, distended, screaming clitoris; I pound her relentlessly enjoying the lavish fucking…The room is filled with the sounds of Freya's soaked cunt. Quickening, penetrating, pushing out moans and cries from her core as she enters the prelude to another orgasm, enveloped by layers of pleasure.
Freya is smooth and soft inside; my cock explores her cunt thoroughly, probing her heavily, deeply. I begin to notice her rhythms, her pulsations, her flavors, her scent, different from those of a younger woman. I feel a wilderness inside her; deep, heavy throbbing…I search for words to tell her how moved I am, as we slip from one position to another fluidly, fucking passionately, savoring the exquisite pleasure.
"O God". O God" she wails in a release of absolute lust and fulfillment, clinging, gripping, crying…She is sensually lusty and capable of multiple, rich, powerful, ecstatic orgasms. It is sex in another dimension, with vitality, that marvel me. She starts to come again, powerfully, clenching her cunt around my cock, her body shaking with spasms. I climax within seconds of hers, releasing a torrent of spunk into her; wave after wave of hot thick spunk, overflowing her cunt…Later Freya asks me to fuck her in the ass, she likes that.
We continue to fuck like sex gourmets; long, unhurried desultory fucking that is beyond words…We talk afterwards about many things until our passion returns, then move into each other again. We fuck for hours, finally drifting off to sleep spoon fashion, my cock still hard soaking in her juicy cunt…
For three long days we were consumed by an endless lust that pushed up from the depths of our souls, overtaken by overwhelming passion, lost in its rhythm. We fucked and fucked, and the world went into slow motion.
@@@
Avatar of Circe
On the third day another movement member and a close confidante of Freya's came calling. It was the first time we met. Her name is Circe and claims to be an avatar of the mythical Goddess! She also claims to be a 55 year old reformed Lesbian. She had stopped by after a photo shoot in the neighborhood.
"Making spectacular movies with erotic motifs is both my hobby and vocation. For me it is indeed an exploration of the spiritual sexual outlands of radical feminist culture…I am among women raging and revolting against the current sexist racist, homophobic, ageist patriarchal paradigm thru creative ideas. I believe that nudity and sexuality are sacred and in exploring and sanctifying the wonder of sex" she said, gulping down her scotch and taking deep drags on a joint.
"Why don't you do a video of me and Faris fucking" said Freya.
"Maybe later" said Circe, her gaze fixed on the huge bulge in my briefs. Her smiling sultry, luminous eyes impacted upon me, making my cock harder. I knew I'd seen her face somewhere before…I pushed down my briefs and my cock sprang out with full force, throbbing mightily.
"Holy Moses, that is one solid dick" said Circe as she watched me stroke my rampant cock. Freya chuckled, "why don't you check it out", she said.
"I intend to very much, and I want all the orgasms I can handle" said Circe.
Circe pulled off her skirt and tank top and lay down on the rug beside Freya, her legs wide open…My gaze went to her smooth, shaved pierced cunt which seemed to beckon me. My swaying dick was fucking hard and pulsating.